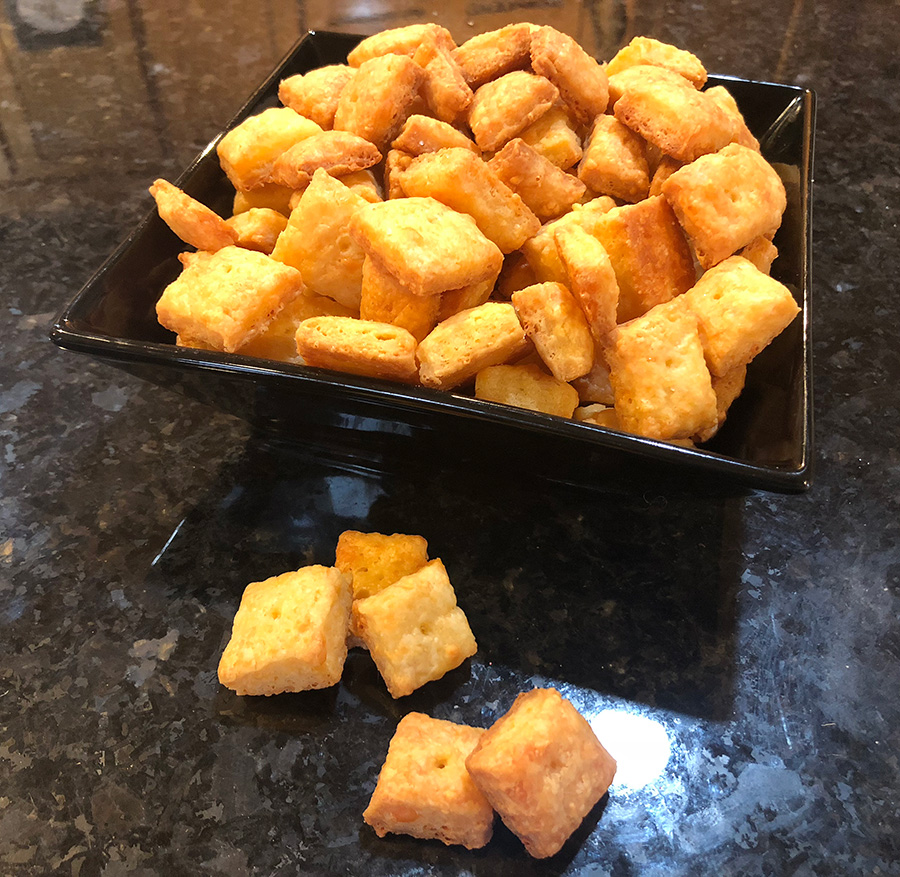 Cheez-Its
Crunchy, cheesy, yummy! I love Cheez-Its but they always give me heartburn. Try this recipe with Manny's Choice Organic Flour. The flavor is unbelievable and without the upset stomach. Enjoy!
Ingredients
8

oz

extra sharp cheddar cheese (or a combination of cheese you choose) at room temperature.

1

cup

Manny's Choice Organic Flour

4

tbsp

butter, softened

2

tbsp

ice water

1

tsp

salt (½ tsp in dough, ½ tsp on top after baking)
Instructions
Pre-heat oven to 350 degrees.

Using your food processor, add chunks of cheese until it is broken into small pieces. Add flour, salt, and butter and combine. Add water a teaspoon at a time until all the dough comes together in a ball. Use as little water as possible so you get a crispy cracker.

Wrap in plastic wrap and refrigerate just until the dough is firm. Roll out between two pieces of parchment paper until 1/8 inch thick. Cut into 1 inch squares and poke holes using a toothpick in the center.

Place on baking sheet and bake for about 20 minutes until lightly golden and crispy. Check doneness after 15 minutes. Cool on baking sheet and they will continue to crisp up. Salt may be sprinkled on crackers after baking.
Manny's Products Used