Resources
Manny's Choice strives to offer its customers an easy way to access health related research, articles and videos. Not all items represent opinions of Manny's Choice but are brought to you to form your own opinions.
Our Health & Well Being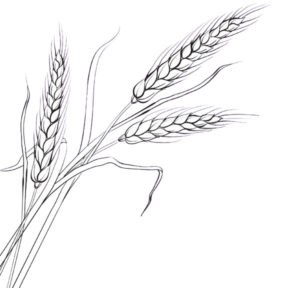 Our goal at Manny's Choice is to do our best to wade through the information and attempt to decipher the truth about health issues to help educate and inform our customers.
Science is constantly breaking through with new discoveries. Please be responsible and do your own research on issues that matter to you. What might work well for one person may not for another – we are all unique. As always, consult your physician before changing your diet or making any major life changes.
Why is the Greek Diet so Healthy?
Is it Gluten Intolerance or are we being poisoned?
Why Spices Are Good for You: The Health Benefits of Spices in Food
5 Incredible Benefits of Fruits | Organic Facts
Gluten & Flour Research
The Benefits and Properties of Garlic
What is the difference between U.S. and European Bread? 
Gluten Free Labeling – Not Always as it Seems
American vs. European Wheat – Processing and Digestive Differences
Use of Round-Up on American Wheat
American and European Equivalents
16 Misleading Phrases for Food Labeling
Italians Want Change on Labeling from Deceitful Foreign Countries Claiming to be Italian
A few Italian Companies going 100% Italian Wheat
Italian Barilla Pasta uses 100% North American Wheat for US Markets: Manufacturers Dismiss Italy's 'Wheat War'
 Documentaries & Videos
Food as Medicine
Food As Medicine is a documentary film that follows the growing movement of using food to heal chronic illness and disease.
At the Fork
The film presents a measured yet impactful look at the way animals are treated, raised and ultimately brought to consumers–from one end of the humane spectrum to the other.
Global Junk Food
Europe pledges to market healthy options and not to target children. The West uses these marketing tactics in developing countries.
Rotten
This Netflix docuseries travels deep into the heart of the food supply chain focusing on a wide range of many unknown food aspects.
Food Matters Mastery
This 35 episode series explores the notion that with each meal and bite we are determining our short term and long term mental and physical health.
What the Health
A surprising, and at times hilarious, investigative documentary that will be an eye-opener for everyone concerned about our nation's health and how big business influences it.