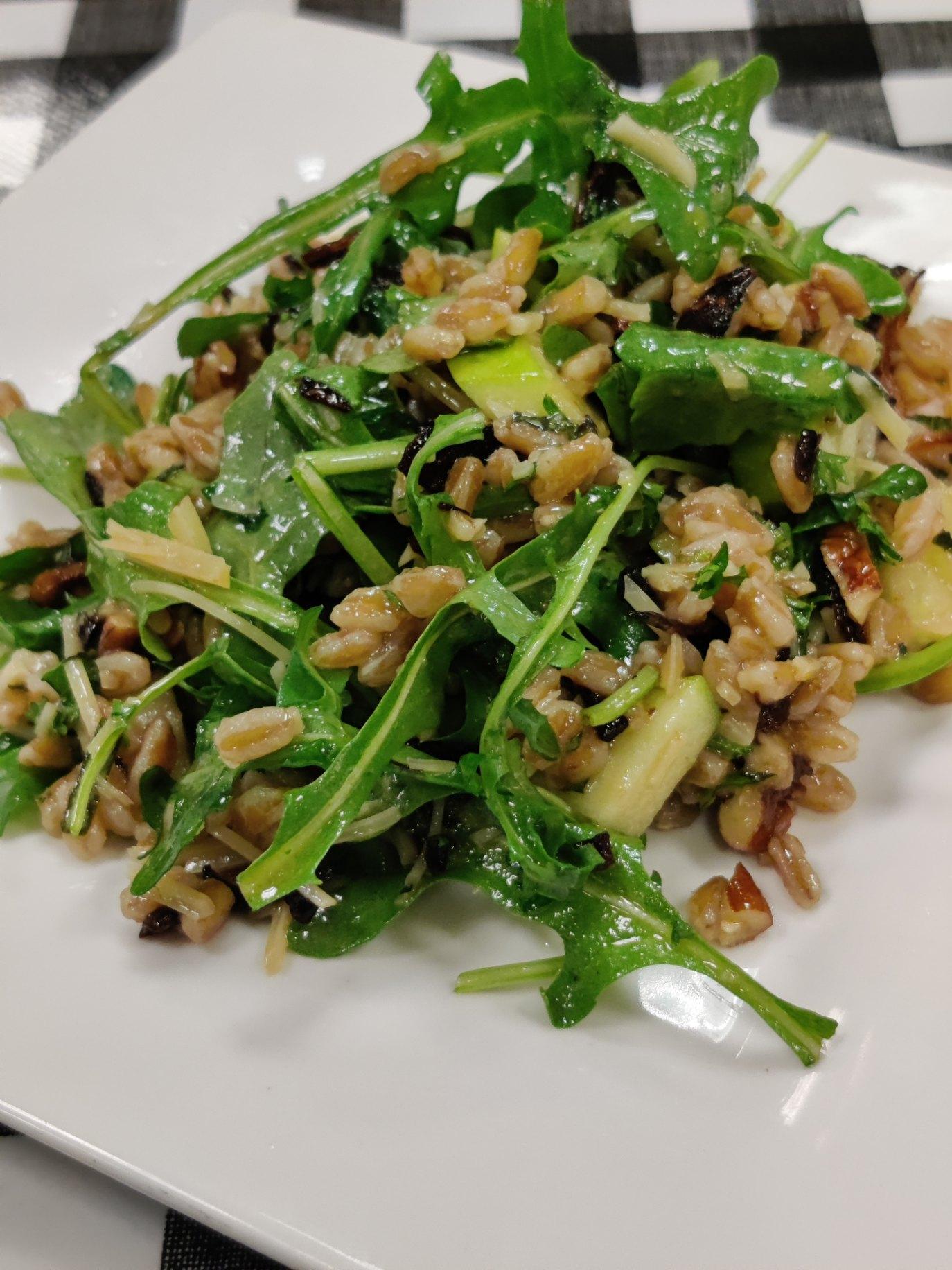 Easy Risotto
Delicious, nutritious & easy risotto.
Ingredients
2 ½ -3

cups

Broth (chicken or vegetable)

½

cup

Onion

small dice

5

tbsp

Butter

8

oz

mushrooms

1/3

cup

white wine

1/2

cup

Carnaroli rice

1/4

cup

freshly grated Parmesan
Instructions
In a saucepan bring broth to a simmer.

Sweat (cook without browning) in a saucepan over medium heat with 2 tablespoons butter, stirring occasionally, until softened.

Add mushroom and sauté until moisture evaporates

Add rice, stirring to coat with butter.

Deglaze with white wine and reduce by ½.

Add 1 cup simmering broth mixture and cook, stirring constantly and keeping at a simmer, until absorbed.

Continue cooking at a simmer and adding broth mixture, about 1/2 cup at a time, stirring constantly and letting each addition be absorbed before adding next, until rice is tender and creamy-looking but still al dente, about 18 minutes total. (There may be broth left over.)

Remove pan from heat.

Stir in Parmesan and remaining 3 tablespoons butter, and salt and pepper to taste.

Serve immediately.
Manny's Products Used